Apps library
Repository: REJUSTIFY/BRUEGEL-GINI
Display the evolution of the Gini coefficient of income inequality for the across the World.
Repository: ECB/EXR
Show the monthly exchange rates between EUR (base currency) and PLN (quote currency) for the last 12 months.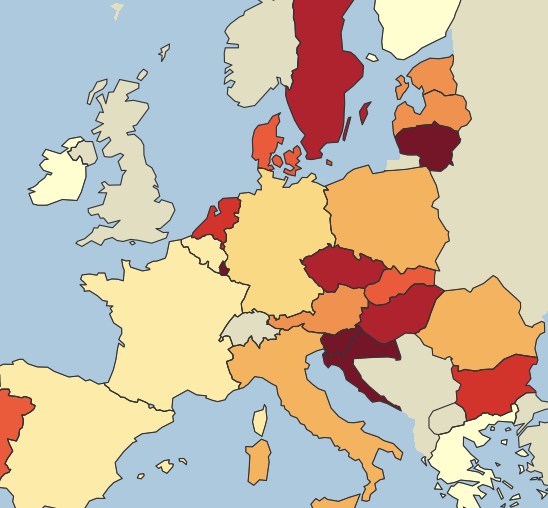 Discontinued after 14 Dec 2020
Repository: REJUSTIFY/COVID-19-ECDC
Newly identified COVID-19 cases over the last 30 days in the EU28 countries.
More Apps to follow soon!